With a wide range of products and close to every configuration thinkable by man, ADCI will not only meet your intercom needs, we are certain they will be exceeded. No matter if you need a slave/master configuration, or an IP Multisite surveillance site, ADCI has the expertise and the products to make it happen. We cover the Residential, Industrial, Commercial and Healthcare markets.





---
Residential Systems

---
TeleEntry Systems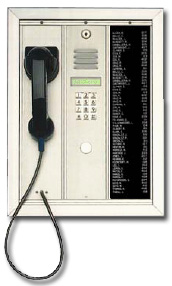 Most of our systems are Vandal-Resistant and can be either surface or flush mounted. In many cases the cost of repairing a multi-unit (old style) intercom system alone justifies the purchase of a tele-entry. Talk to one of our representatives to find out not only if a Tele-entry system is right for you, but which Tele-entry best fit your needs.
These are some of the common features found in Tele-entry systems:
Memory capacities for at least 1,000 codes
Data is stored on an EPROM, thus eliminating the need to re-program after a power failure.
Vandal Resistant
Can be use with rotary or pulse (DTMF) lines
Optional handset for privacy



---



Wheter a condo, walk-up or multi-apartment structure, we have the right solution for your need. We have Multi-Unit systems that cover as low as two stations and up to 99,999,999 stations (no kidding). Please call to configure a system for your specific needs.



---
Video Intercom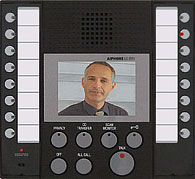 Video Intercom Systems bring advanced innovative technology direct to your home or business. These units are not only convenient to use but also designed to provide an additional measure of security. For businesses/commercial applications where access control is a concern, these systems safeguards your entrances while remaining user-friendly to guests.