Speed and flexibility in the digital communication of voice and data are critical to business success today. Maintaining your competitive advantage requires the latest technology from a corporation with a proven reputation for outstanding service and support. Inter-Tel has been creating the leading edge of telecommunications for more than 30 years. From traditional PBX to IP Telephony, Inter-Tel continues to be a leading innovator in business communications systems and software. This unique combination of innovation and stability gives our customers a sharper competitive edge and a secure focus on the future.
Inter-Tel offers a converged communications platform enabling you to leverage IP, wireless, digital and analog technologies; an IP network communications platform allowing you to utilize your data network for voice and software application deployment; and an IP-centric system for small or residential businesses.
Whichever solution you choose, Inter-Tel's communications platforms and integrated software applications can enable your business to deliver superior customer service, enhance business processes and connect the resources of your organization together to reduce costs and improve efficiencies.
Maximize Your Communications Investment
Inter-Tel Axxess® - Converged Communications Platform

Deploy and blend the technologies of your choice, when and where it's right for your business
Integrate powerful Inter-Tel Presence, Collaboration and Messaging software applications designed to improve your business processes
Seamlessly network dispersed locations and remote employees—reducing communications expenses and improving collaboration
Inter-Tel 5000 IP Network Communications Solutions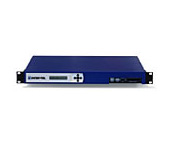 Experience improved ROI on your network infrastructure investment
Integrate Inter-Tel software applications for improved customer interactions and employee productivity
Connect your remote offices and employees seamlessly—increasing efficiency and lowering communications costs
Supports a wide range of IP and applications standards that allow flexibility and enhance the core system
Install, configure and maintain easily

Inter-Tel EncoreCX®

Manage multiple devices including digital and analog phones, both wired and cordless; fax machines; and credit card terminals
Leverage the powerful phone system features including voice mail, conference and automated attendant, to better serve clients
Expand the capabilities of your communications platform without the need to replace existing equipment
Save time and money with remote programming options—eliminating the need to have a technician on site